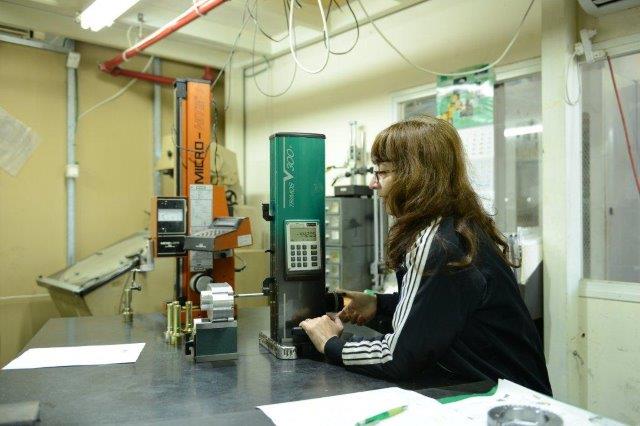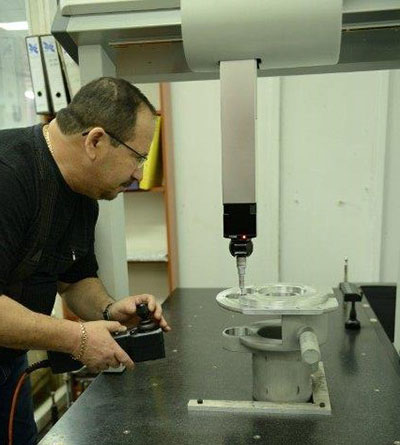 The Quality Assurance Department provides overall responsibility for ensuring conformance of all first-class articles, in process, and completed parts, using a variety of inspection and testing tools and methods.
Compliance to AS9100 and ISO 9001:2008.
Military and Aerospace Standards Specifications and Requirements.
Statistical Process Control (SPC) to verify that each process is under control, within specifications, and in compliance with customer requirements.
Computerized measuring using X,Y,Z measuring machine.
Total Quality Management encompassing:

Vendor Approval to ensure our suppliers' capability to supply material, tooling, etc. that meets specifications.
Quality Training to familiarize employees with standards, processes, and systems.
Contract Review to thoroughly understand and document all requirements related to the customer's order.
Quality Audits to examine our standards, processes, and systems and the degree to which all requirements of conformance are being met, and to plan implementation of changes and improvements to our standards, processes, and systems.
  Corrective Action to detail and correct any deficiencies related to quality issues and conformance.
Machine Maintenance is regularly scheduled to minimize down-time due to repairs and to keep machines running at maximum efficiency to maintain tight tolerances. In addition, our shop is climate controlled to help ensure consistency in manufacturing.
Inspection and Testing are performed during all manufacturing stages